LSPD (APPLICATION FORM)
IN CHARACTER (IC) Information
1. Personal Information
Full Name: Jonathan_Manansala
Date of Birth: June 5 2001
Gender: Male
2. Basic Requirements
Knows how to properly RP: YES
Clean Admin Records: YES
3. Essay
3.1 Tell us some things about yourself (No word limit):
I'm Jonathan Manansala 18 Yrs Old resident of Los Santos and I want to be the Police to fight the bad and chaotic citizens of illegal activities and I want to keep the peace of our city
3.2 Why should we pick you instead of the other applicants (No word limit):
because I will do my job and keep the people well and beat the bad guys and I will always be online so that if anyone needs help I will act immediately.
3.3 How do you imagine yourself after one year in the department (No word limit):
within a year our people will be well and good because I make sure that I will be a veteran police officer in our department and I will make sure that all the bad guys are gone.
Signed [DATE],
[Jonathan_Manansala]
Criminal record: ((screenshot your /stats and place it here.))
https://servimg.com/view/20214731/2
Goodluck!!
Out of Character(OOC) information:
Name: Jonathan
Last name: Manansala
Age: 18
Gender: MALE
Country: PH
How many hours did you spent to play SAMP? (everyday): 5
FOR THOSE WHO WILL BE ACCEPTED HERE, THERE WILL BE A FINAL INTERVIEW IN-GAME
REQUIREMENTS:
1) RESUME
2) MUST BE 2 PLAYING HOURS AND ABOVE
3) MUST KNOW HOW TO USE PROPER /ME AND /DO
4) MUST WEAR FORMAL ATTIRE
THAT'S ALL. THANK YOU!

Daks21

New Citizen





Posts

: 8


Reputation

: -1


Join date

: 2020-05-09



LOS SANTOS POLICE DEPARTMENT APPLICATION
PERSONAL INFORMATION
Name:lee weldon
Date of Birth: January 29,2002
Gender: Male
BASIC REQUIREMENTS
knows roleplay for 7 years in different server,if a player dont know how to rp i teach them.
clean Admin Records: Yes,I never do wrong,unless if someone attemp stealing my things.
ESSAY
A. Tell us somethings about yourself (No word limit)
My name is  19yrs old, citizen in Los Santos, I am turning to graduate, I played GTASA RP on 7 am to 1 pm , My dream is to be a LSPD POLICE because i saw a police officer that ignoring the complain of other person so i want to end this and show them Lspd what really are.
Signed
Lee 17,2020
Name: lee
In-Game Name: lee_john
Age: 19
Gender: Male Country: Philippines
I spend 20+ hours for now in SAMP (day and night)
[Stats]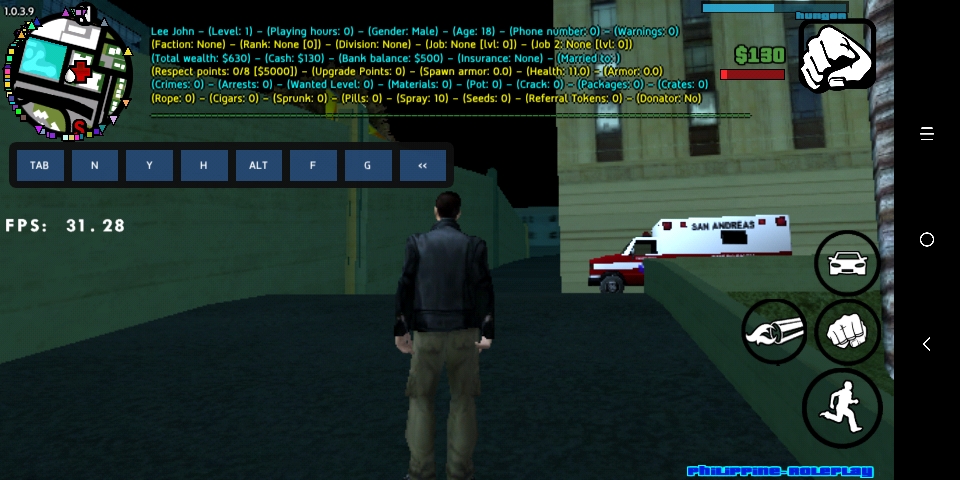 Lee2225

New Citizen





Posts

: 9


Reputation

: 0


Join date

: 2020-05-15



Similar topics
---
Permissions in this forum:
You
cannot
reply to topics in this forum